HOW TO COME ?
Acces to the Hotel des Argousiers

The Hotel Les Argousiers is located close to Boulogne sur Mer
and the Golf de Wimereux in the region of Nord Pas de Calais, 50km from Touquet Paris Plage.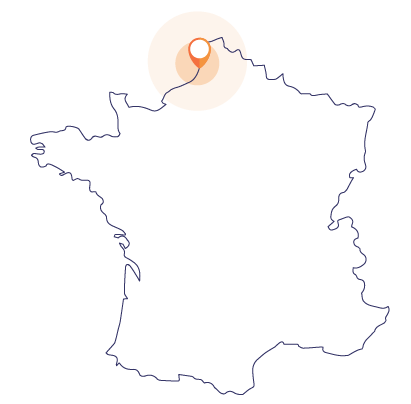 HIGHWAY A16
From Calais : Exit Marquise (from A16),follow Ambleteuse..
From Paris : Exit Wimereux Nord, follow direction towards le Golf de Wimereux and then follow Ambleteuse.
IN AMBLETEUSE
200m after traffic lights, towards Marquise.
GPS
Latitude: 50.811965
Longitude: 1.612104
TRANSPORT
Ar 20 min from train station SNCF of Calais Fretun (Eurostar-TGV)
At 15 min from the tunnel
From Ambleteuse
You can drive to …
Wimereux : 5.5 km
Boulogne sur Mer: 13 km
Cap Gris Nez : 8 km
Cap Blanc Nez : 19 km
Wissant: 12 km
Calais : 29 km
Le Touquet Paris Plage : 50 km
Around the hotel


At 5 min
from
Golf de Wimereux

At 20 min
from
Boulogne-Sur-Mer city center

At 15 min
from the tunnel

At 10 min
walking from the beach